The San Diego French American Chamber of Commerce in a partnership with French Bee are offering you 2 tickets LAX-ORY round trip to win!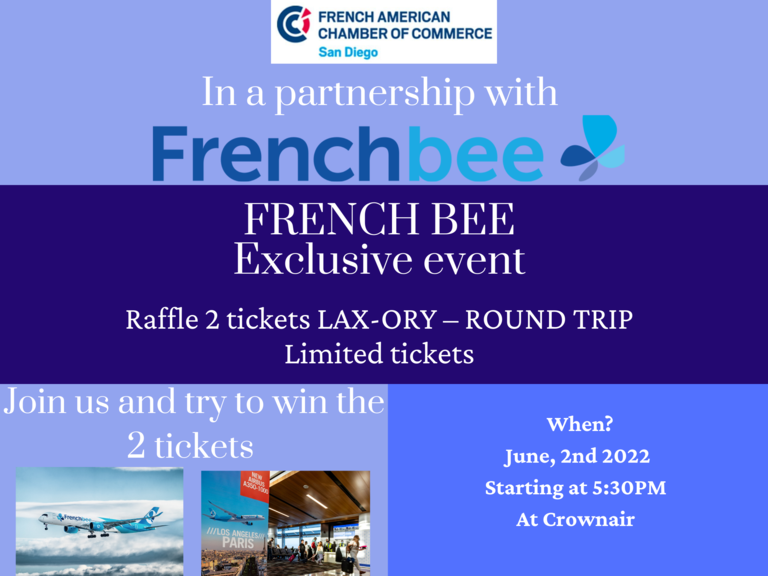 This exclusive event with the SDFACC and the french airline French Bee will take place on June 2nd, 2022 at 5:30.
It is your chance to win 2 tickets for a flight LAX-ORY round trip! You miss France, you want family to visit? Join us and try to win them!!
Places are limited!
We can't wait to spend this event with you!