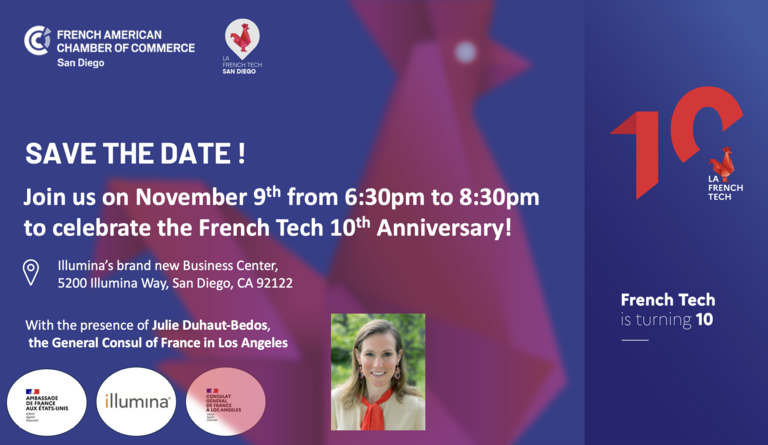 We are thrilled to announce our future and exciting event — the 10th birthday celebration of La French Tech! This event will be held on November 9th from 6:30pm to 8:30pm PT at Illumina's new Business Center, here in San Diego.

We're proud to announce the presence of the General Consule of France in LA - Julie Duhaut-Bedos, along with French entrepreneurs.

It's your opportunity to meet French-US businesses, discover the innovative world of French Tech and create partnerships that could shape the future of technology.

Spaces are limited, so be sure to register as soon as possible! For any questions or additional information about the event, please feel free to reach out to us at info@france-sandiego.org.

Join us in celebrating the growth of La French Tech, here in San Diego, and let's shape the future of tech together!