La French Tech San Diego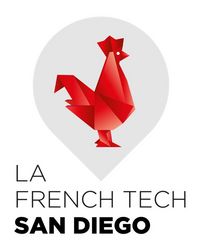 La French Tech is a unique movement bringing together startups, investors, policymakers and community builders. The mission? To make France one of the greatest places in the world to launch and grow global companies that make sense for our future. La French Tech has a huge network of 13 French Tech capitals, 45 French Tech communities in France and 63 French Tech communities based in 100 cities all over the world. Everyday they stimulate their local ecosystem, they are committed to developing it and supporting French Tech goals.
The San Diego French American Chamber of Commerce is proud and honored to establish the official La French Tech San Diego community. This represents a monumental stride in our commitment to foster innovation, technology, and entrepreneurship. Joining this globally recognized movement, we are reinforcing the bond between San Diego and France, and taking an active role in driving growth and opportunities for tech companies, startups, and entrepreneurs in our vibrant city. Together, we can create a remarkable future.
Board Members of La French Tech San Diego